Retail technology has come a long way since the days of cash registers and handwritten receipts. In today's paperless society, retailers can run every element of their business straight from their smartphones. From communication tools and stock checkers, to optimising your staff rotas there's an abundance of platforms available to help streamline your business.
But where to start?
Whether you're a brick and mortar store or an e-commerce entrepreneur, there's plenty of opportunity to increase productivity through the implementation of technology. So how do you decide which apps are right for you?
To help you come up with the winning formula, we've handpicked eight of the best apps and platforms that are innovating the world of retail technology.
Top retail apps and platforms in the UK
Qudini - for customer-friendly virtual queuing
As social distancing becomes the norm for a Covid-19 world, retailers will need to reassess how they manage footfall. Enter Qudini, the virtual retail queue platform which is transforming the modern day shopping experience.
The leading retail choreography software is used by many household names including Tesco, Specsavers, Samsung and most recently O2, who adopted the platform as a part of their commitment to 'Rebuild Britain'. The virtual queuing feature provides customers with a pre-scheduled time slot as well as real-time updates and easy appointment booking. Users can also experience a contactless order pickup service, saving time and adhering to consumer concerns.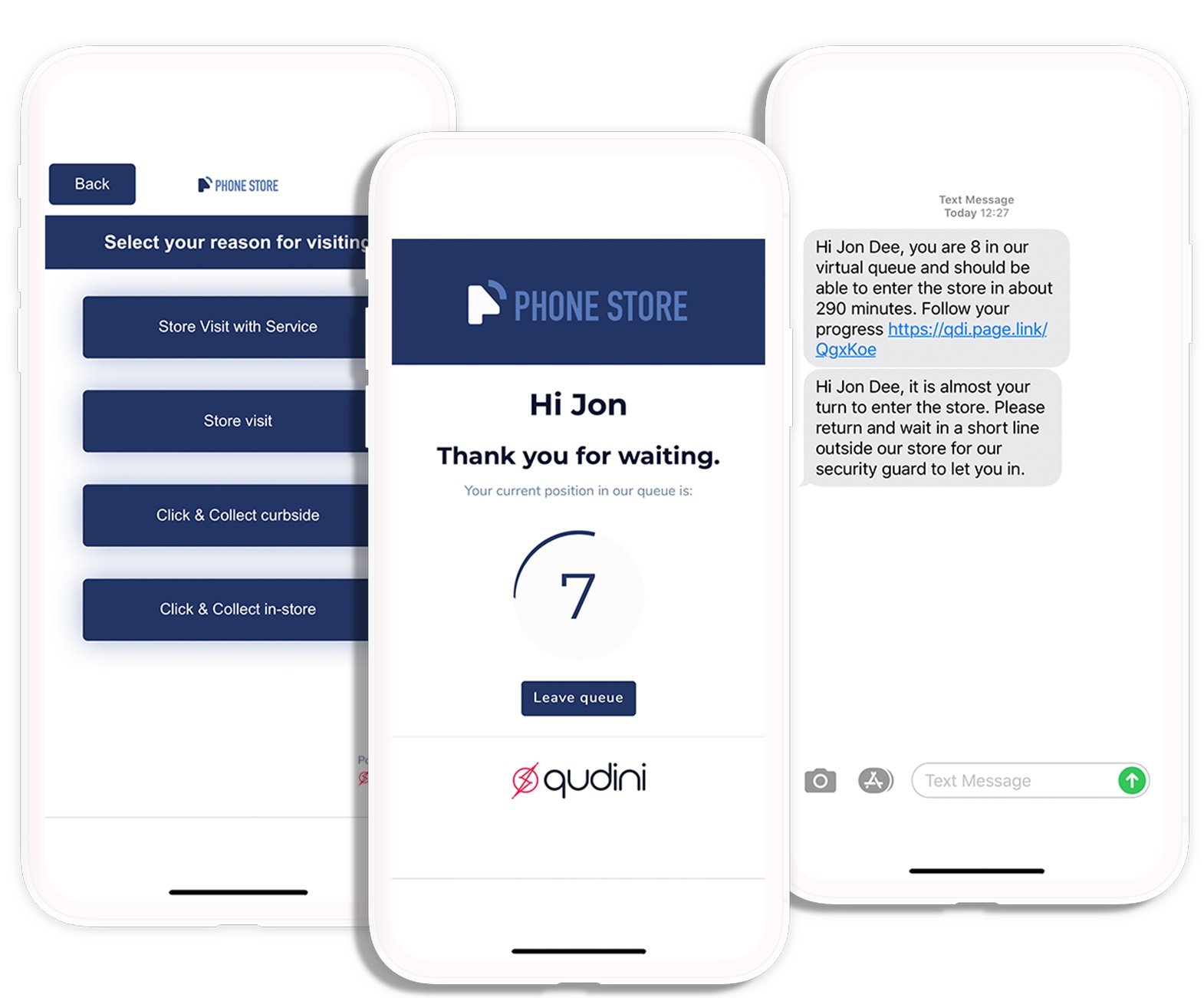 Shopventory - for real-time inventory management
Never again will you run out of stock with Shopventory's robust inventory platform. What began in a small retail store is now a world-class software that works alongside your chosen sales system to innovate the way your products are managed.
Accurate real-time reporting allows for detailed insights into what's selling, what's not and where to stock up. Create inventory alerts and track profit and loss whilst monitoring your supply chain. Plus you can manage multiple locations and multiple teams for better accountability and collaboration.
Xero - for automated everyday accounting
Xero takes control of your everyday finances so that you can save valuable time as well as a few pennies. Simple reports keep you in budget whilst automatic invoicing, bill paying and payroll gives you an accurate overview of your cash flow, straight from your phone.
The cloud-based system is used by retailers across the globe, helping them to transform productivity and save hours on admin. Xero can be synced with over 800 third-party apps making it one of our favourite platforms for streamlining your retail business.
Rotageek - for automatic staff scheduling

68% of retail managers spend anywhere between three to fifteen hours per week creating staff schedules. That's a precious chunk of time away from their more pressing responsibilities. But what's even more alarming is that half add another three to six hours simply sharing rotas with their staff. With Rotageek, it's a matter of minutes.
The automatic staffing software combines a number of data-driven features including skill set, availability and business forecasts to deliver compliant staff rotas that keep everyone happy. Used by major retailers including GAP, Dune and O2, Rotageek connects with HR tools to save businesses valuable time, money and a fair few headaches.
Shopify POS - for unifying online and in-store sales
Shopify's POS app provides a streamlined shopping experience by bringing together your online and retail store as one cohesive brand. A customised checkout feature allows customers to browse, buy and pick-up on or offline. Never again will you miss out on a sale because an item isn't in stock.
With bespoke shopper profiles you can nurture long term customer relationships and integrate loyalty platforms, simple return systems and personalised marketing. It's unsurprising that this revolutionary app has been downloaded by over 1 million businesses.
Catapult - for a shift marketplace
With half of retail employees wanting more work, yet as many as 20% of shifts going unclaimed, it's worth trying to balance your store planning with a 'marketplace' of sorts, whether that's your own people or an on-demand community of qualified professionals.
Catapult, a UK-based provider, is one such service. Offering best-in-class software that creates a 'shift marketplace', but also an external marketplace with over 10, 000 of the best shared workers, you can adjust for demand without incurring overhead costs.
With this curated set of must-have retail apps, you can run your store with ease and efficiency. Save valuable time and increase productivity, revolutionising both your employees' and customers' retail experience.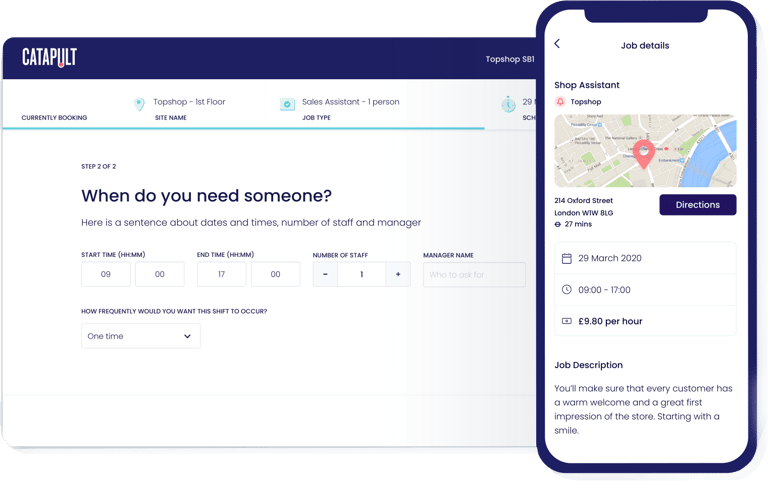 Slack - the seamless communication app
Communication is key. Whether you're a business owner, working behind the scenes or on the shop floor, every employee needs a simple way to liaise with the rest of the business.
Slack is a collaboration hub that brings together teams of all sizes in one slick online space. Replacing the traditional inbox, Slack uses channels to organise conversations, making it easier to stay in the loop whilst finding the information you need. Clients include the likes of Benefit, Vodafone and Target who have used the platform to address common communication issues and optimise problem solving.
Swiftly - for personalised pricing and loyalty programs
Technology 'unicorn' Swiftly gives retailers – particularly supermarkets – a powerful app that uses machine learning to generate coupons and personalised deals for shoppers. Dubbed the 'store in the palm of your hand', it allows users to save money, discover new products and even skip the checkout queue to pay.
Like a loyalty program on auto-play, it provides deals relevant to the shopper, helping them to explore new categories (and increasing that ever-important basket size!).
With this curated set of must-have retail apps, you can run your store with ease and efficiency. Save valuable time and increase productivity, revolutionising both your employees' and customers' retail experience.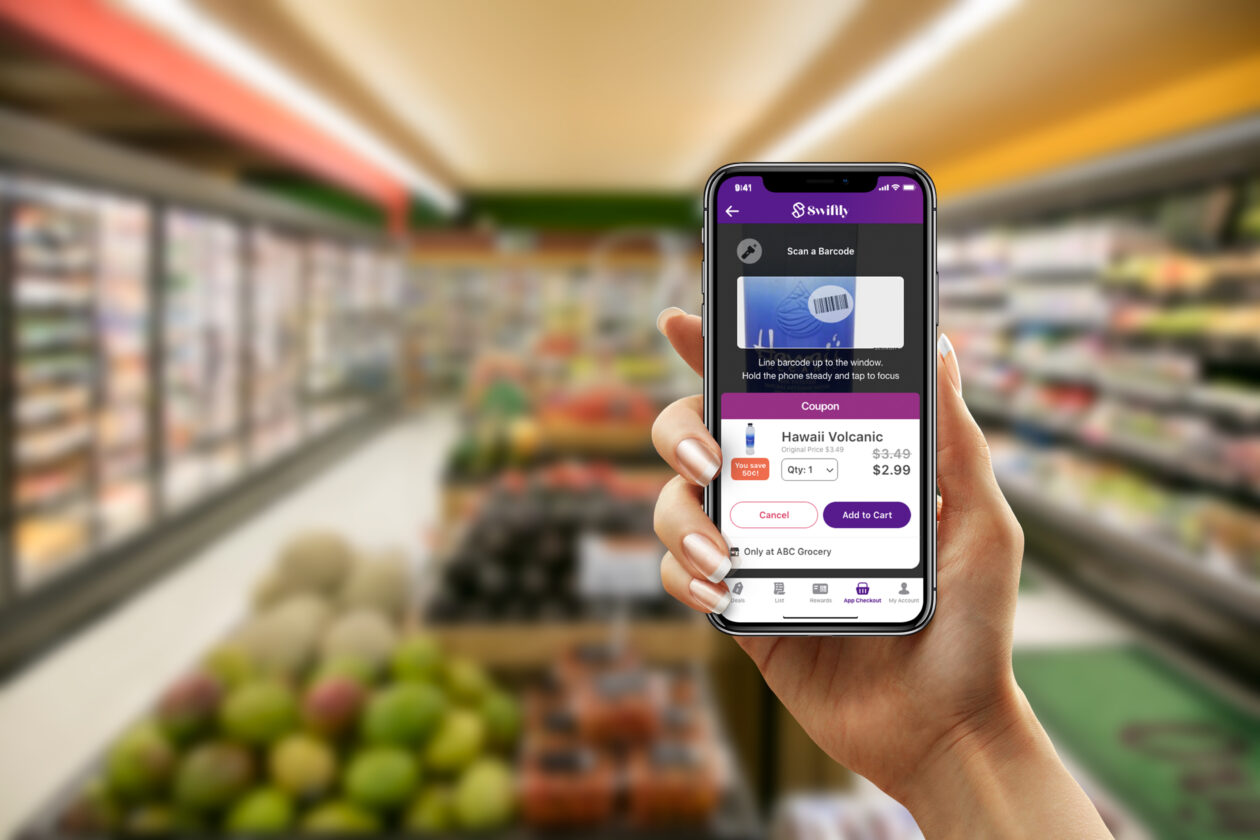 JRNI - for keeping retailers connected
Shopping by appointment is quickly becoming the norm, accommodating social distancing guidelines, allowing retailers to manage store traffic, and most importantly, delivering the personalised experiences to which shoppers have become accustomed.
With JRNI Appointments, retailers can solve the challenges of manual processes, non-optimised calendars, wasted time, high no-show rates and an inability to track the value of a visit. Their customer booking journeys are conversion-optimised for the best customer experience, and their staff tool is intuitive and easy to use. Retailers can deliver experiences that customers will love, and an app that staff can easily manage – all while driving revenue by converting online visitors to real customers.
To learn more about how you can optimise your retail business with auto staff scheduling, speak to the Rotageek team today.
Rotageek provides data-driven technology to hundreds of high street brands including Pret A Manger, GAP, Lola's Cupcakes and O2 for whom we saved over £2.5m in their first year alone. Find out more about our work with O2 and our plan to 'Rebuild Britain'.