It's annoying when you come across bugs and glitches on the platforms you use. Particularly when those platforms hold information you need to access right now — like appointment times or notes. But that annoyance quickly turns into downright frustration when your issue is not dealt with quickly and with care.
In this article we share why human support is important in overcoming this common issue.
The importance of human support and live chat
Picture this: you need to figure out when your bank appointment is, and your bank has an app for that. You click to open the app on your phone and an icon comes up — it spins like it usually does but this time it spins a few times too many. And it keeps going for a while. Then, an error message. There's no instant chat to reach anyone, so you have to pick up the phone. You call User Support and you're met by — shock horror — an automated voice. Once you make it past the robo-barrier, you meet a real person. Only they're following a script and it takes another few minutes for them to locate exactly who you are.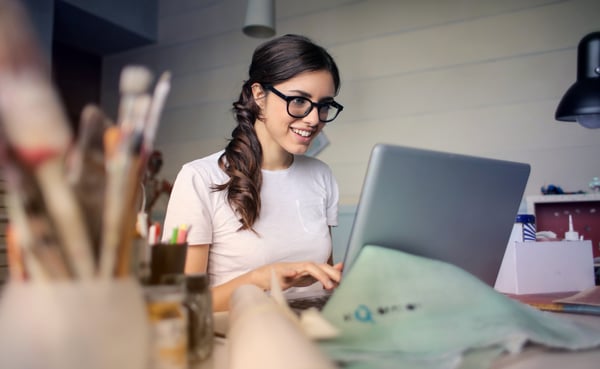 Things like this give customer support a really bad reputation. That's a shame, because this is exactly the point where companies can and should be going above and beyond to make their users happy. And that can easily be achieved with non-scripted, non-automated human support.
What is human support?
Traditionally, the relationship between company and consumer ended once the transaction took place. The growth of SAAS companies has caused a shift in this process, that connection now extends to many years after the initial point of sale. Technology is forever evolving, with new solutions and improved functions popping up every day.
As long as tech continues to change — and there's no end in sight — there will be a need for user support.
There are so many ways of offering product support that don't rely on you setting up a call center, live chats, bots, comprehensive articles and FAQ's, video tutorials etc. Whilst a lot of self-help methods are incredibly useful, these won't always apply. Firstly, you can't accurately predict every issue that people could possibly encounter with your product. Assuming that you can write up a Q&A for absolutely everything that could possibly go wrong is, really, wrong. Secondly, whilst a lot of "self-help" methods are incredibly useful, not everyone wants to be have to search for answers. People want to speak to a real person, especially if the issue is pressing, and this is something we've found ourselves in our support channels.
Intercom and Rotageek
At Rotageek we use Intercom. Intercom allows users to engage with us directly on our site. Our products help businesses create schedules, and these schedules impact people on a daily basis. It's important that any issues users might face are taken seriously by expert Rotageek team members who can listen and guide through whatever problems they might face. Often, these queries take under five minutes to resolve. That's very little time to invest into solving a problem and strengthening a relationship with your users.
The result? Last week 100% of the users that spoke to us over Intercom were happy with the service they received. In the past 12 weeks we've seen 98% satisfaction and we've never dropped below 96%. And, unless disaster strikes, we never will.
Why?
Because at Rotageek, we know two things: firstly, we know that our users are really important and we know that we need to put them first. Secondly, we know our product. We don't need a script, because at Rotageek every User Support team member goes through really thorough training. We know what we're talking about and that's why we can always help. And something is really wrong, out Product and Tech teams are just a short walk across the office.
Mistakes happen and things break. If you've put the time into looking after your users, growing a relationship, and establishing a rapport, then they will be far more understanding when errors (inevitably) happen. They trust that you are doing everything in your power to fix it ASAP and won't lose faith in your product or your company.
People talk. Social media is a great way to get a voice heard and a company can be severely damaged by bad user experiences. Look after your customers, make sure they feel valued and supported using your product and the praises will sing themselves. But most importantly, your users have a unique, "external" view of your product. If you're there to listen, there's plenty you can learn and plenty you can improve.