Employee well-being is an ongoing hot topic. No more is it just a box to be ticked - companies have begun to recognise it as an essential strategy for improving employee engagement, health and morale. And we all want our staff to be happy right?
While investing in employee well-being initiatives might seem lower down on the list in a Covid-19 world, there are a multitude of proven rewards you'll want to reap. Reduced sickness absence, overall higher productivity rates and improved retention are just some of the long-term benefits that ultimately have a considerable effect on your profitability.
What is employee well-being?
Employee well-being requires a holistic approach. It isn't simply about physical and mental wellbeing, or providing weekly yoga classes for that matter. To see true benefits, your strategy must be fully integrated throughout your business from the culture and HR practices to your leadership team.
Your checklist for improving employee well-being
Before you start implementing any new changes, it's always advisable to get a measure of your employee well-being as it stands and to understand your own motivations for improvement. This could be boosting staff morale, to improve employee engagement, to reduce absenteeism or to nurture a company culture.
No matter your reasons for investment, it's always worth thinking through the why, the how and the who - in other words, the team that will help you deliver your wellbeing strategy - in order to get the most tangible results.
To help you drive a purposeful wellbeing programme, we've shared our all-encompassing checklist broken down into four easy-to-digest sections:


1. Mental health
There are a vast array of psychological factors that contribute to an employee's wellbeing in the workplace. Each has a direct impact on motivation, energy and feelings towards your business.
Learning and development
Providing opportunities for personal growth is key to fostering an engaged workforce. As well as evaluating individuals' ability to grow within their role, consider investing in their ability to drive innovative solutions or entrepreneurial interests. Boost employee learning with:
Mentoring and coaching programmes
Performance development plans
Power-hour learning
Innovation workshops
Expert-led training
Inspirational speakers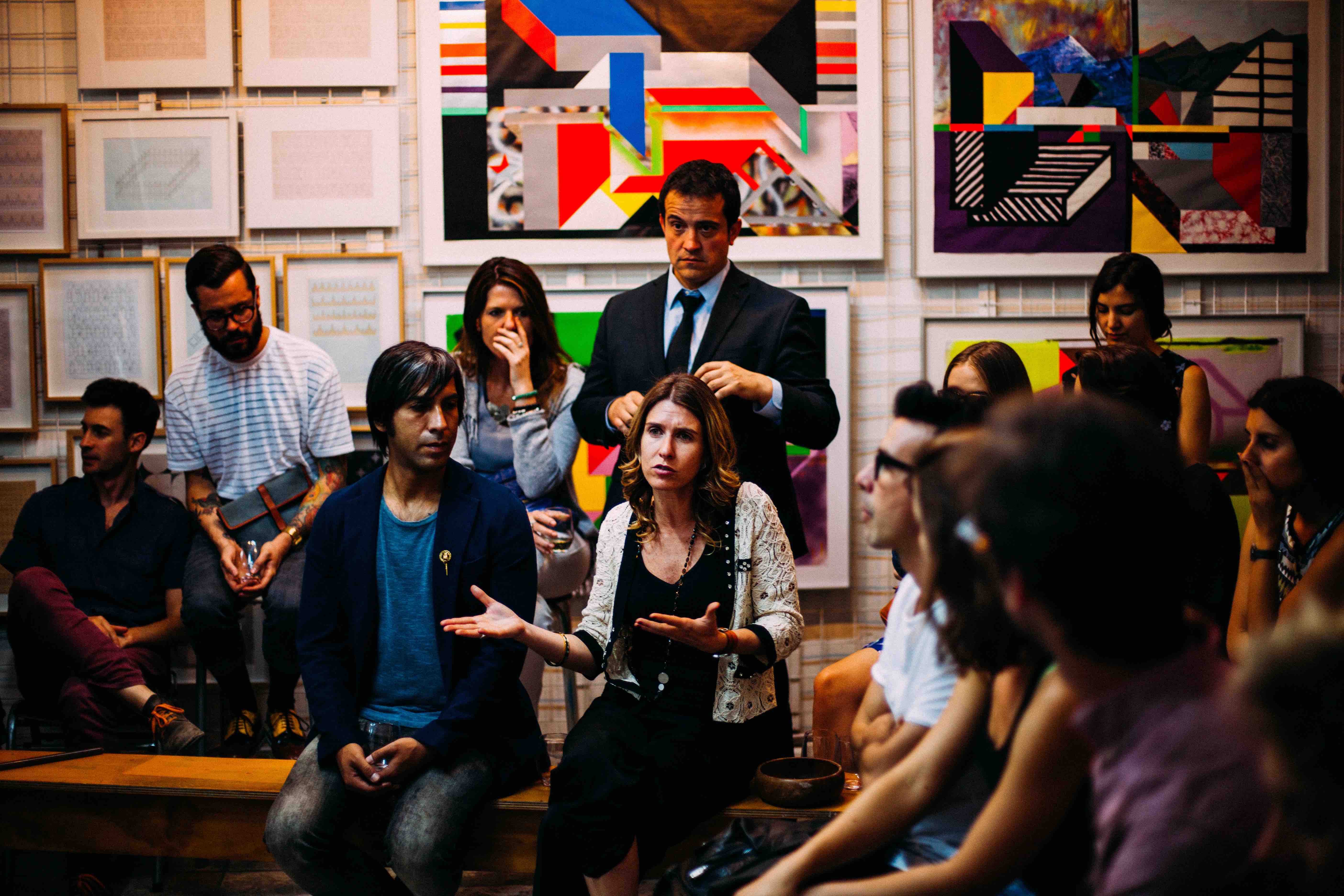 Stress and anxiety
The most talked about area of mental health is stress management. Not only does anxiety influence our overall happiness at work - it can have a detrimental effect on an employee's physical health and wellbeing too.
There are dozens of ways to reduce stress levels in the workplace from regular meditation sessions to hosting stress-relief workshops, app-based wellness tools like Thrive or providing an employee assistance programme. However the most important consideration is to examine and tackle your employees' stress contributors. These may include:
Unmanageable workload
Working overtime
Poor communication
Lack of resources
Not having the correct equipment to do the job
If you can eliminate these factors from your workplace you will see a dramatic improvement to employee well-being.

Autonomy and flexibility
With Covid-19 came the introduction of flexible working for almost every business in 2020. Whilst it was a new normal for many, it proved that measures can be taken to adopt a better work life balance.
Employee well-being isn't just about health, it's also about quality of life. Whilst we spend most of our waking hours at work, there is huge importance in investing in the other areas of our lives from family, to hobbies, to self-care. Being trusted and given the freedom to work autonomously around our personal commitments is a major influence on our overall wellbeing.
One major concern for workers in the retail sector has been rota scheduling. In a recent study, we found that almost 50% of surveyed employees were unhappy with their allocated shifts, whilst 41% were unable to make important appointments such as their child's school play due to inflexible scheduling.
Empowering your employees to have more control over their own hours is a sure way to harness improved wellbeing. Rotageek provides just this in the form of a simple, collaborative solution using data-driven scheduling software. Employees have more ownership of their rota whilst more efficient operations leverage productivity levels.


2. Physical health
Physical health has long been a prioritised consideration in the workplace. From robust safe working practices to providing employee health insurance, this is the first box that tends to be ticked among most organisations when it comes to employee well-being. There are however areas of physical health that are less touched upon.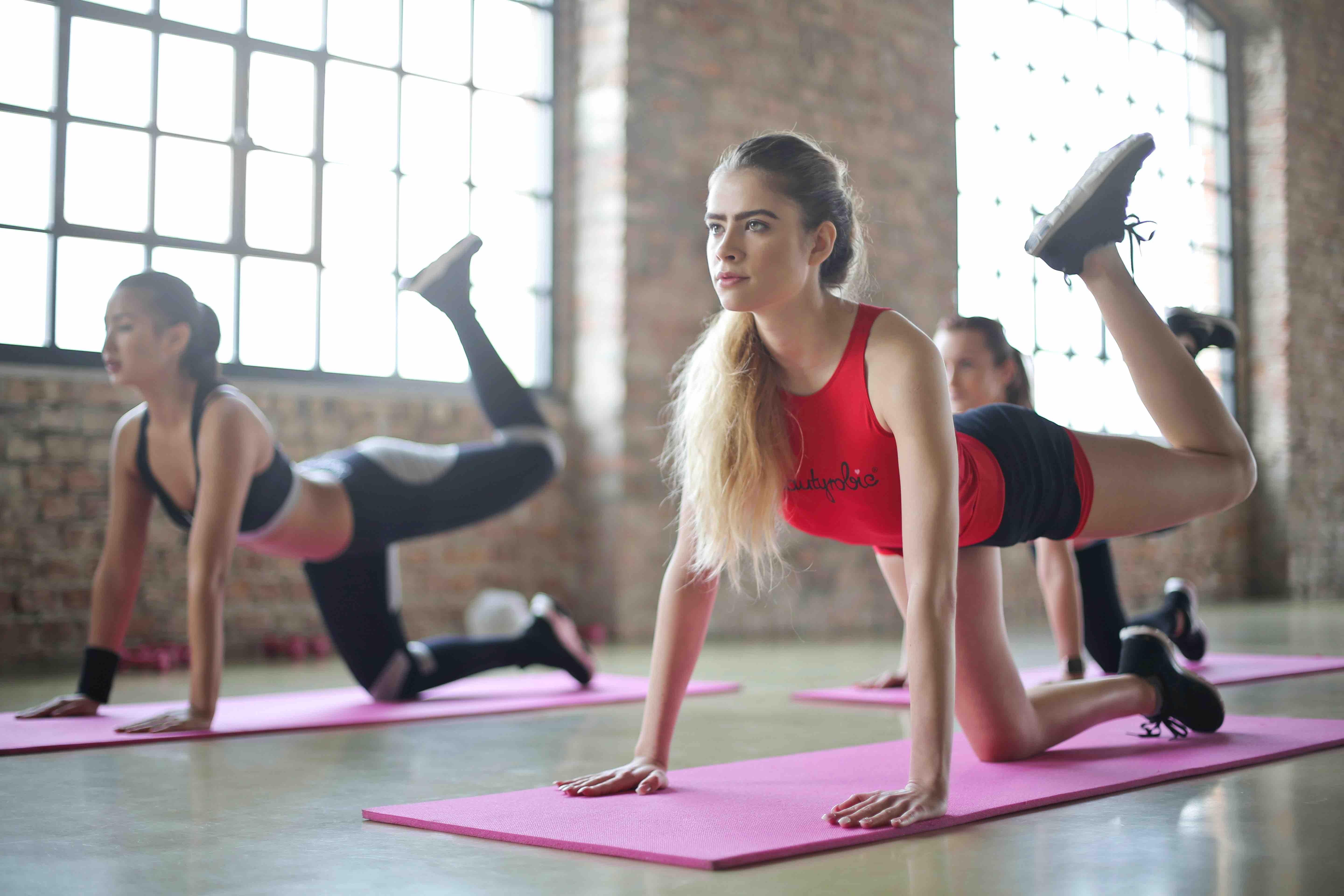 Being healthy
Encouraging good lifestyle choices such as healthy eating and physical activity are worth investing in to foster a healthy workplace. This can be done through numerous employee benefits including:
Weekly run / yoga clubs
Discounted gym memberships
Nutritious snacks or menu choices
Offering health checks and flu vaccines
Cycle to work scheme

Work-life balance
The last and perhaps most overlooked aspect of physical health is providing ample opportunity for rest during breaks and whilst not at work.
Annual leave is a contentious issue for employees who feel pressured to work their socks off - so make sure they are reassured that their holiday is there to be taken. Similarly, when employees are recovering from illness, ensure they don't feel pressured to return to work, or worst - come in regardless. Now is not the time to be spreading avoidable germs!


3. Social relationships
Humans are social beings so it comes as no surprise that the relationships we have at work have a direct impact on our wellbeing.


Feeling of community
Creating a sense of belonging and community is a sure-fire way to decrease stress and boost employee morale. More often than not, we only get to know those we work closest to - our immediate team and managers. However by providing informal events and opportunities to connect with colleagues, you can foster friendships in the workplace across various teams and locations.
Encourage socialisation with initiatives such as:
Annual whole company get-togethers
Buddy systems for new hires
Sharing employees' personal achievements
Celebrating national holidays and festive occasions
An informal intranet space
After work drink nights
Competitions and quizzes

Line manager relationship
One of the biggest drivers for employee happiness is a positive relationship with their line manager. There needs to be mutual trust, respect and approachability between both parties.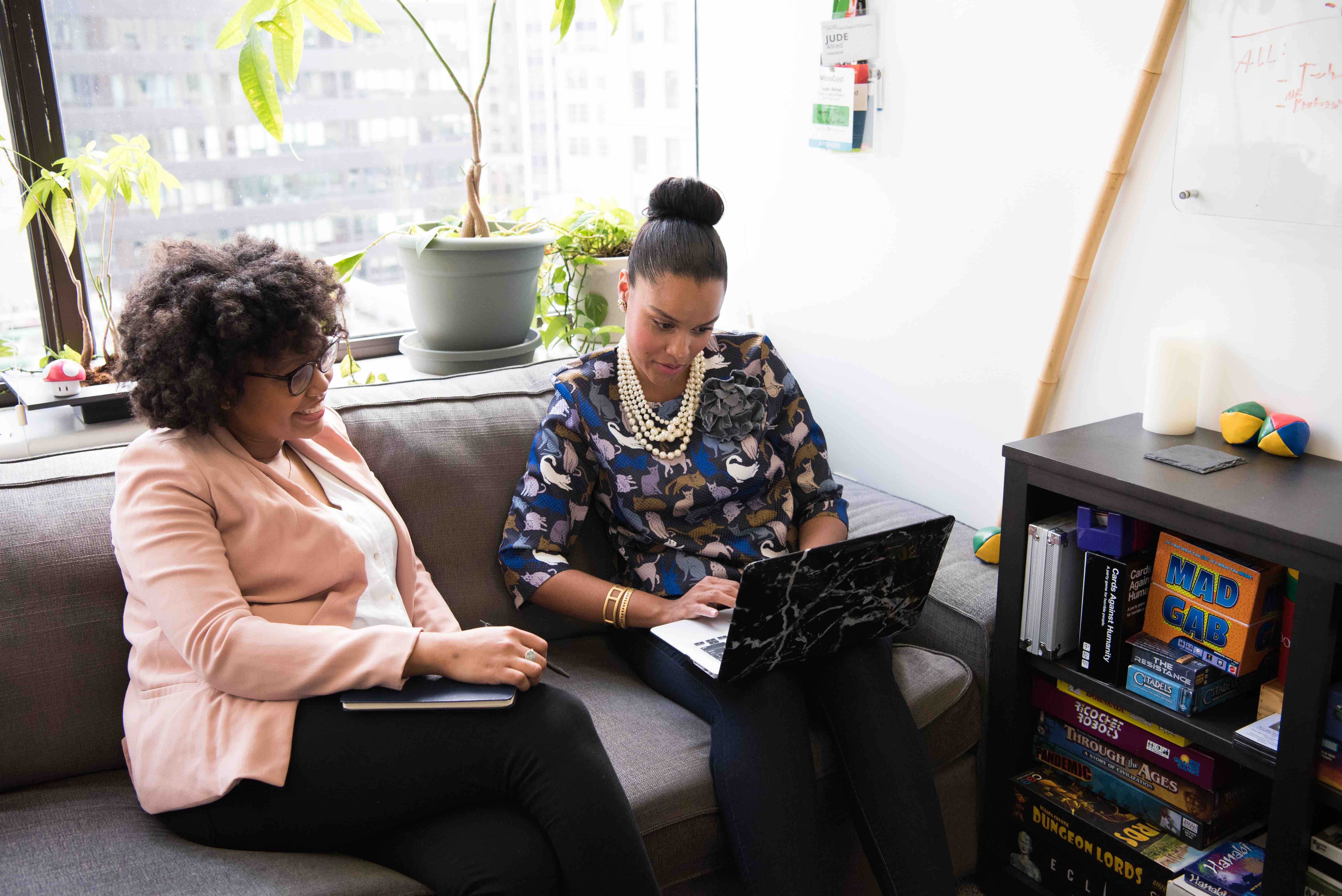 Regularly check in with managers to ensure they are happy, and invest in leadership training to encourage good management styles and communication. Also consider if you have a safe space, where employees can turn to should they have a concern regarding their manager or not feel comfortable talking to them.


4. The work environment
Just like Goldilocks, workers need an office that's not too hot, not too cold, not too bright and not too dark... Whilst you might never be able to end the thermostat debate, there are measures you can take to provide a perfectly comfortable work environment.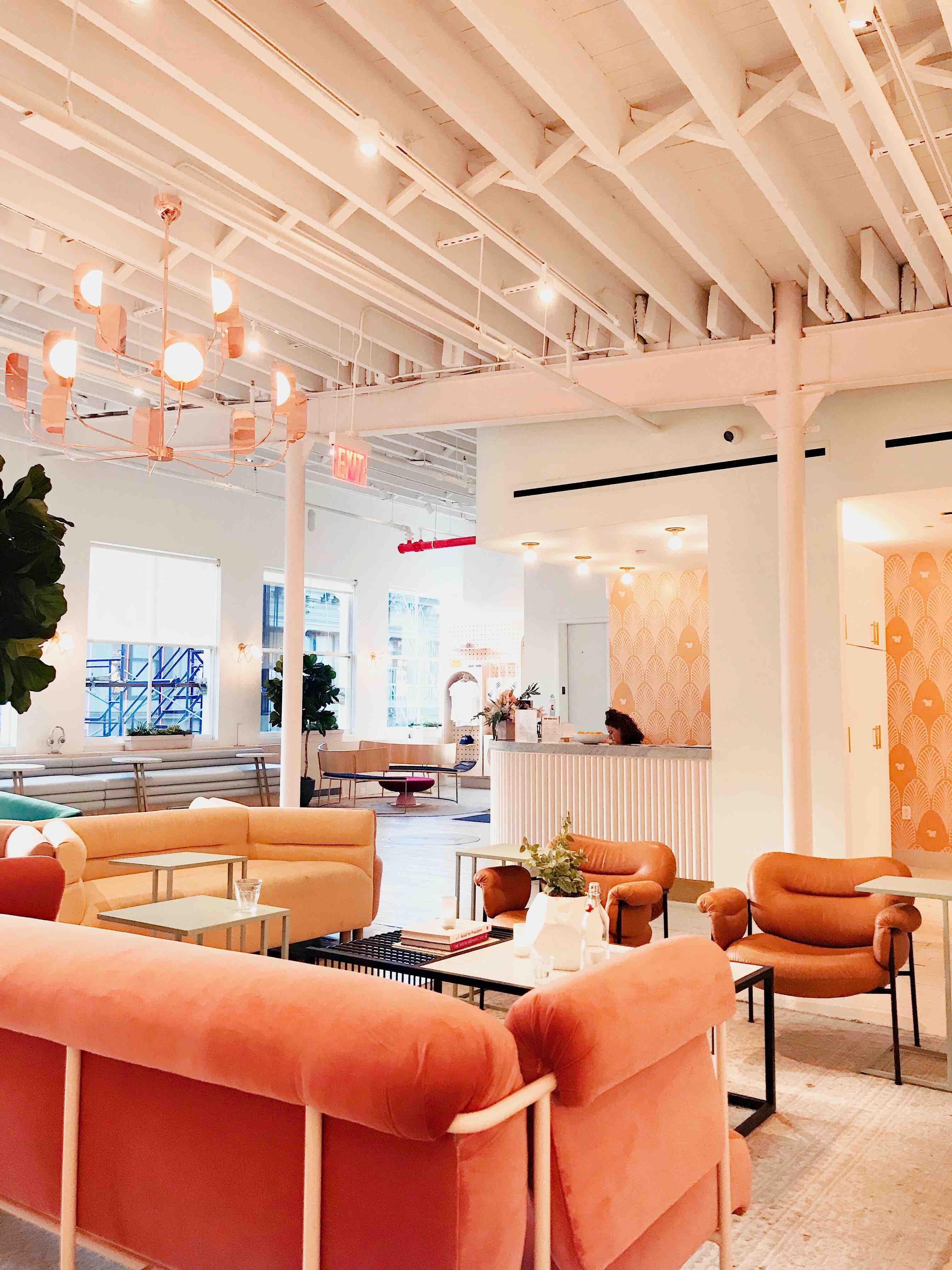 Comfort and atmosphere
Humans are sensitive beings. Everything from light to temperature to background sound can have a sizable effect on our happiness. Consider what makes your home a happy place and emulate this into your workspace such as:
Natural light over artificial light (increases energy levels)
Standing desks and adjustable seating / monitors
Space to relax and eat in away from the shop floor
Bright or relaxing colour palettes
Fresh air vs aircon (which can affect respiratory illnesses)
Inspiring and uplifting decor
Cleanliness and sanitation
Accessibility for employees with disabilities
Keep in mind that, nowadays, the work environment might not be a traditional office or shop floor but rather someone's living room as they work from home. Could you consider supporting your employees in making this space conducive to work – whether that's the right ergonomic chair or just a good quality web-cam to conduct all their Zoom calls.


Going green
If you're not already eco-friendly then buckle up because it's now or never! Customers and employees alike take a company's sustainability seriously - so make sure your values align with the people you want to attract.
Whilst recycling is an obvious tick box, think how you can go the extra mile to create a green working environment. Not only will you do your bit for the planet, you'll help employees feel they're doing theirs too.
Use local and sustainable suppliers where possible whether for your packaging or staff canteen. You can also commit to going plastic free by avoiding disposables and considering how to reduce waste. You could even provide employees with branded reusable eco-kits including cutlery and bottles.


The crux is that happy and healthy employees are worth the investment, regardless of the approach that you take. Studies show that happy, engaged teams are 21% more profitable and that good company culture increases revenue by more than 4 times. If your business hasn't already invested in employee wellbeing, now is undoubtedly the time.
Find out more about Rotageek's data driven software and automatic employee scheduling today.