Investment from Volution, Calculus, and Gresham House Ventures to enable smart scheduling company to meet growing client demand
LONDON – 27 June 2022 – Rotageek, the smart workforce scheduling company, today announced the close of a £3 million funding round led by Volution, Calculus Capital, and Gresham House Ventures.
The investment will enable Rotageek to scale following several years of phenomenal growth, in which the company has signed large retail clients including Caffè Nero, McColl's, White Stuff, and Charlotte Tilbury. Rotageek also made traction in the healthcare sector, replacing long established rostering solutions in Ashford and St Peter's Hospitals NHS Foundation Trust and Central North West London NHS Foundation Trust.
"We are thrilled to be leading the current equity round for Rotageek" said Jonny Laughton, Partner at Volution. "Volution first invested in the company in 2020, impressed by their innovative and scalable scheduling solution that offers customers tangible benefits and strong return on investment. Since then, we have seen Chris build an experienced sales team, an impressive senior team, and deliver solid pipeline growth. We're proud to continue our support for Rotageek's vision to change scheduling for good, as they progress to the next stage of their scale-up journey".
Rotageek is the creator of an award-winning employee scheduling solution that has changed the way rotas are produced for retail, entertainment, hospitality and healthcare organisations. Their solution uses cloud-based, AI driven technology to help multi-site businesses manage and schedule staff to meet demand, forecast footfall and optimise rotas.
Alexander Crawford, Co-Head of Investments at Calculus, commented "We're happy to provide further funding and support to help Rotageek bring their impressive technology to more customers. Their technology is best in class and delivers significant, measurable returns for clients in an area which is in dire need of innovation."

The new round of funding will support the continued growth of the business, with investment planned in product development, sales, and marketing.
Commenting on how the investment will support Rotageek, Ed Wass, Portfolio Partner at Gresham House Ventures said "Having first invested in 2018, we are very pleased to be supporting Chris and the team again at a genuinely exciting time for the company. Our investment aims to deliver further growth for Rotageek as it takes advantage of the broad range of innovative opportunities it has created."
The company was founded by CEO Dr Chris McCullough, CTO Nick Mann and Professor Roy Pounder. Chris trained as a medical doctor, spending 16 years in the NHS and eight years as an Emergency Medicine Physician at several London-based hospitals. The difficulties of managing a shift-based, lean and mobile workforce provided Chris with the motivation to establish Rotageek, utilising Nick's technological ability to create a relevant solution that not only suited healthcare settings, but retail ones as well.
On the support of the investors, CEO Dr Chris McCullough commented "This funding from our current investors enables us to accelerate our growth as we deliver more value for more and more clients. The combination of supportive and engaged investors with an incredible team at Rotageek ensures that we have an exciting few years ahead of us".
For more information about Rotageek, visit www.rotageek.com.
"We're happy to provide further funding and support to help Rotageek bring their impressive technology to more customers. Their technology is best in class and delivers significant, measurable returns for clients in an area which is in dire need of innovation."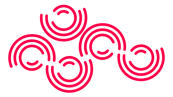 ---
About Gresham House Ventures and Gresham House
Gresham House Ventures is a growth equity investor specialised in scaling businesses with business models driven by technology, customer insight or service excellence. Gresham House Ventures aims to work with ambitious management teams who want the support of a flexible long-term investor who brings capital, insight and expertise.
Gresham House Asset Management is the FCA authorised operating business of Gresham House plc, a London Stock Exchange-quoted specialist alternative asset manager. Gresham House is committed to operating responsibly and sustainably, taking the long view in delivering sustainable investment solutions.

About Volution
Volution is an early-stage UK venture capital firm investing in high-growth FinTech and Software as a Service (SaaS) businesses with the potential to become category leaders. Volution invests after Series A, providing ambitious entrepreneurs with the capital, as well as the operational support and expertise required to accelerate their growth to Series B and beyond.

About Calculus
Calculus are pioneers of the EIS industry, having launched the UK's first approved EIS Fund in 1999. Our focus has remained consistent: building portfolios of entrepreneurial, UK growth businesses and creating value for our investors through our multi-award winning EIS funds and VCT.
Calculus focus on the fastest growing sectors in the UK – technology, healthcare and media companies. We have been able to produce significant results for our clients via tax free dividends for our VCT investors, or tax-free capital gains for our EIS investors. We are proud to have been awarded 'Best EIS Fund Manager' by the EIS Association five times over.
-END-